Our contact us page is currently down. Any queries email us on sales@albertmatthews.com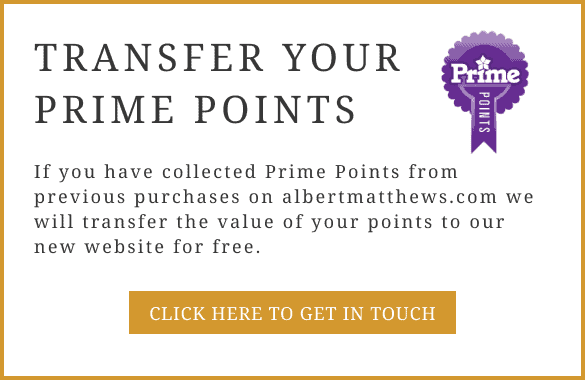 Rare Breed, Grass Fed and Dry Aged in our unique Himalayan Salt Ageing Chamber for sublime tenderness and flavour.

Made from rare breed pork; winner of multiple awards including Great Taste Gold Star Award Winner 2007,2010 & 2011.

The naturally reared beef we use lends itself well to this cut with the marbling creating exceptional succulence and flavour.
Famous across the country, Reg's corn fed chickens are slow reared over 8 to 10 weeks to give the best flavour.

Chadwick's are the original Bury black pudding makers established in 1929 and the best you have ever tasted!

A show stopper cut to be shared. Matured on bone for a minimum of 35 days in our Salt Ageing Chamber
Reared at Swainson house farm in the village of Goosnargh, Reg's poultry is famous with top chefs throughout the UK.

Reg's slow rearing and special hanging process creates ducks with great flavour, sought after by top chefs across the UK.

Galloway, grass fed, rump steaks, dry aged for 35 days in our special Himalayan salt ageing chamber for incredible tenderness.